Our clothing.
All our clothing is by Stanley/Stella who are driven by a genuine desire to drive change in the fashion industry through ethical and environmentally friendly manufacturing processes. They want to offer products that respect people, the environment, and customers. And they're producing authentic and responsible clothes that you're proud to wear and are made in a more humane, ethical, and ecological way. 
All products are either 100% organic cotton, or a blend of organic cotton and recycled polyester, and everything is high-quality. This makes our clothing range incredibly sustainable. Find out more about the clothing here.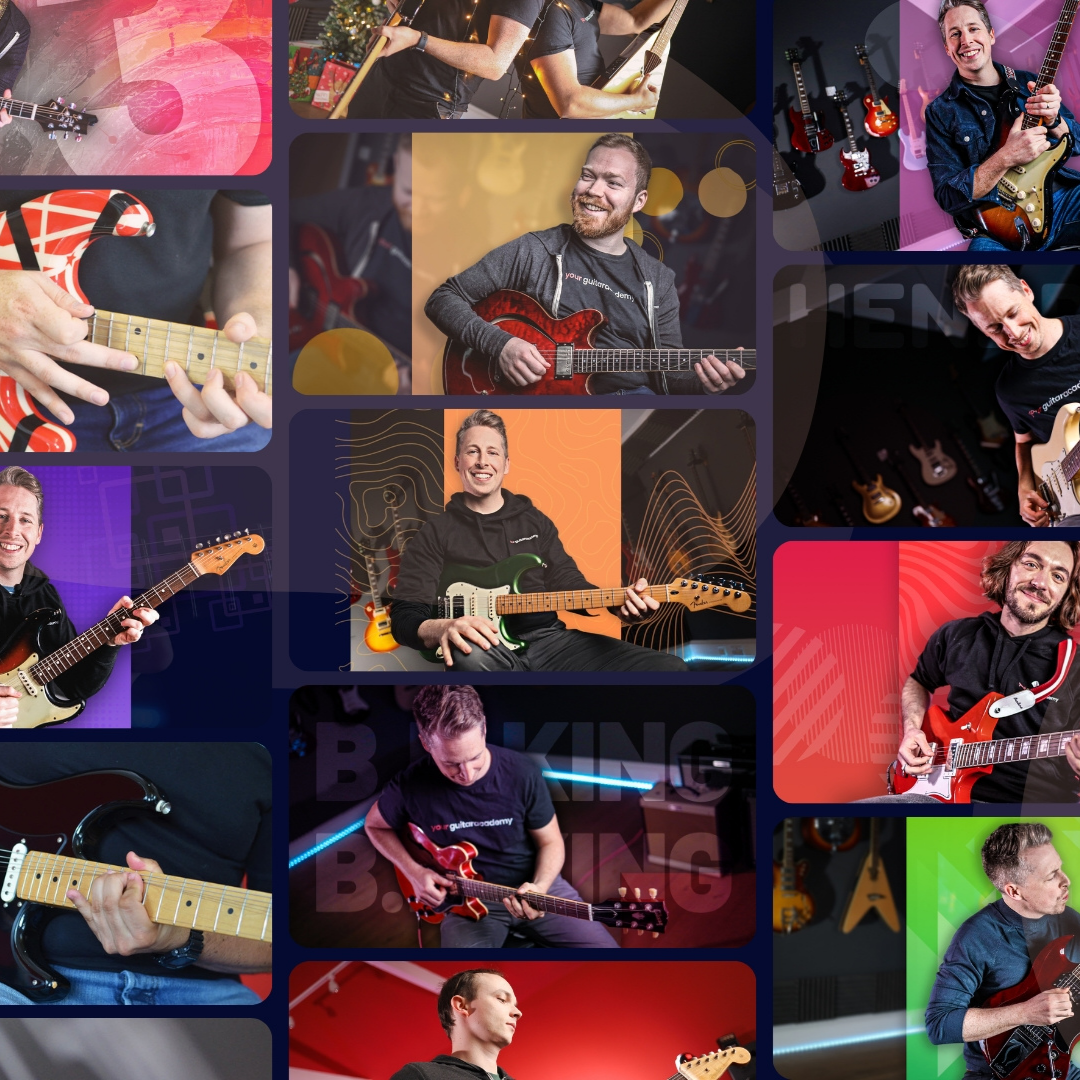 About us.
Our aim is to always to provide you with the most quality, focused and fun guitar education journey. To this end, everything we offer via our shop is designed with our students in mind and if we can offer something that can truly serve our student community, we will have it here on our shop. Wether you want to download a course, grab a gift voucher for a 1-2-1 lesson or buy some of our incredible merchandise, whatever you choose will enhance your guitar journey. Have any questions about anything on the shop? Our incredible team of friendly guitar playing staff are here to help, just contact us here.